TEAM MENU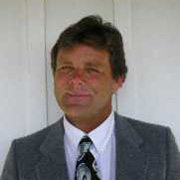 EDUCATION
▫ Princeton University, Groundwater Pollution and Hydrology Program, 1993
▫ University of California Santa Cruz Extension, Hazardous Management Program, 1989
▫ University of California Santa Cruz, B.A., Geology, 1985
REGISTRATION
Registered Geologist, State of California No. 7995
REPRESENTATIVE EXPERIENCE
As a Senior Geologist for Weber, Hayes and Associates, Mr. Hoban has conducted hundreds of
environmental assessments of properties located throughout California. Current responsibilities include
the management and implementation of contaminant delineation studies; hydrologic assessments,
remedial action and property transfer assessments. He has worked closely with local, State and Federal
regulatory agency personnel while conducting agency-required investigations.
Mr. Hoban manages for a full range of environmental investigation from residential heating oil tank
clearance through major chemical release sites. Field experience, including managing staff and
subcontractors for large, multi-phase, excavation and drilling programs. Project experience includes:
▫ Worked with the State Underground Storage Tank Fund to obtain reimbursement for numerous fuel
leak cases. Mr Hoban is very experienced with State Fund eligibility, applications, and
reimbursements for the general State Fund, Emergency-Abandoned Recalcitrant (EAR) Account, and
the Commingled Plume.
▫ Very experienced with guiding chemical release sites through multiple agency oversight process to
site closure. Agencies include the Department of Toxic Substances, and California Regional Water
Quality Control Board, and Local Implementing Agencies (Environmental Health Departments and
Water Agencies).
▫ Worked acquiring Brownsfield redevelopment monies for environmentally damaged properties.
Assisted with acquisition of State Orphan Account monies to remediate historically damaged
properties (expedited Remedial Action Program).
▫ Managed characterization and cleanup of numerous dry cleaner sites impacted by PCE and
chlorinated solvents.
▫ Conducted all phases of groundwater investigations from discovery through delineation, aquifer
characterization, treatment system specification, procurement of discharge permits, and monitoring.
▫ Completed individual and corridor studies of environmental site assessment for Redevelopment
Agencies (Santa Cruz, Watsonville, Seaside, Morgan Hill, Monterey County), (transit) districts,
Public Works Departments (Cities of Santa Cruz, Watsonville, Salinas, Counties of Santa Cruz,
Watsonville), and corporate clients (Terminal Freezers, Washington Mutual, USA Gasoline Service,
Monterey Bay Sanctuary).
▫ Completed numerous Phase I and II Environmental Site Assessments of commercial, industrial, and
agricultural properties throughout the Bay Area. These audits include historical review, site
inspections, data evaluations, and field data collection of soils, groundwater, and soil vapor.
SELECTED PROJECTS
Environmental Clearance for Utility Undergrounding Project & Soil Management
Client: City of Santa Cruz Public Works Department
Weber Hayes and Associates was retained to assess potential environmental impacts to soils along a 2-
mile stretch of urban streets (Mission Street Undergrounding Project). Weber, Hayes and Associates
identified current and historical land uses and contaminated sites along the utility replacement corridor,
and provided support soil management services for the safe transport and disposal of impacted soils
encountered during the project.
Assessment of Environmental Conditions for Regional Planning Issues
Client: County of Monterey Redevelopment Agency
Weber Hayes and Associates was retained to provide an environmental assessment corridor study of the
Township of Pajaro redevelopment zone. The assessment was conducted to assist with the revitalization
of older, abandoned and underused properties situated along the four primary thoroughfares of the Pajaro
community, specifically, Porter Street, Salinas Road, San Juan Road, and Railroad Avenue. Weber,
Hayes and Associates completed an evaluation of potential environmental liabilities existing at individual
commercial and industrial properties within the study corridor, and created a framework to initiate
assessment, cleanup and sustainable reuse of existing Brownfields (sites that have actual or perceived
contamination and an active potential for redevelopment or reuse).
West Broadway Avenue Specific Plan – Environmental Assessment
Client: City of Seaside Resource Management Services Department
Weber Hayes and Associates was retained to provide environmental site assessment services for the
continued development and revitalization of underutilized commercially zoned blocks of the City. Our
assessment provided the information on recognized environmental conditions within the project area and
is being used to assess potential environmental liabilities during the land acquisition process.
Dye Trace Water Transport ASSESSMENT
Client: University of California Santa Cruz
Weber Hayes and Associates was retained to determine potential development impacts to groundwater in
a karst area. The work included injection of specialty dye into groundwater, identification of large-scale
topographic features for potential transport pathways (regional joints and erosion fractures), monitoring of
streams, dye trace analysis, and impact reporting.
MTBE Characterization and Remediation Project
Client: Bear Valley Chevron, Los Osos
Weber Hayes and Associates was retained to characterize the horizontal and vertical extent of a large
MTBE plume in groundwater that had impacted 3 aquifers and forced the shutdown of a municipal water
production well. The characterization work included cone penetrometer testing, continuous coring to
depths of 200 feet using sonic drilling techniques, the installation of a network of 10 multi-level
monitoring wells, and surface geophysical search for abandoned wells. Based on the characterization, we
designed, installed, and operated an innovative multi-layer remediation system, incorporating Soil Vapor
Extraction, Air Sparging, Groundwater Circulation Pumping, and bio-stimulation. Aquifer remediation
was completed in June 2005, and post-remediation monitoring data indicates the site is now clean.